Mobile clinic expansion project
The mobile clinic is currently working outside Phnom Penh and in other provinces. Its small medical staff provides, free of charge, check-ups, appropriate medicines, small wounds cleansing, health education and periodically monitors the heath conditions of children in the areas in which it operates.
The increased standard of living in the towns has visibly extended the gap between people who lack nothing and those who lack everything, who live mainly in the countryside. The main goal of our association is to bring relief to those who are the last of the earth. The right to health care is one of the fundamental human rights.
Our mobile clinic tries to answer this need, at least partially.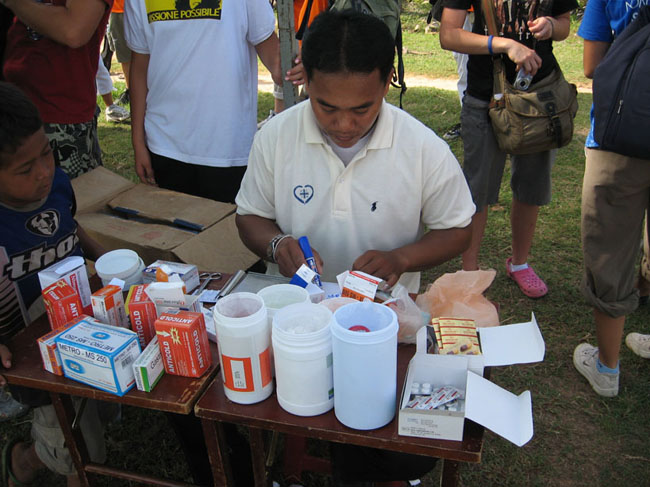 The demand for medical care is increasing in the areas to which the government is forcibly moving thousands of people from the central regions. These areas lack everything: sewage systems, water, vegetation, food. It only takes a few kilometers' drive away from the capital to find entire villages living below the survival threshold. We feel the urgent need to increase the working days of our mobile clinic, in order to be more effective in bringing relief to the most needy.
The mobile clinic currently sees over 10.000 patients every year in the following areas:
– Roong village
– Bati district
– Takeo province Chack Samran (dumping ground in Phnom Penh)
– Boeung Tupun (a village adjoining the dumping ground)
– Kan Dang Kao (desolate area to which 7.000 families have been deported)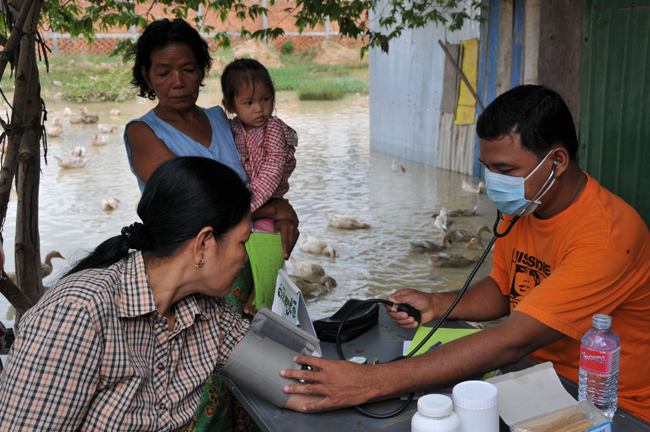 Staff needed to meet the increased workload of the clinic:
– 1 supervisor – in charge of supervising, purchasing medicines, taking people to the hospital.
– 1 assistant supervisor – in charge of the daily organization and of the distribution of medicines together with the nurse.
– 1 doctor – in charge of check-ups, prescribing medicines, imparting health education to the patients and responsible for possible urgent hospitalizations in the capital.
– 1 nurse – in charge of administering medicines and treating small wounds. 1 assistant – in charge of registering patients, compiling part of the medical records, measuring height and weight.


IF YOU WISH TO SUPPORT THIS PROJECT
PLEASE BUY A PIECE OF OUR "PUZZLE"