Missione Possibile Svizzera supports the Takeo school in Cambodia. The school was founded in 2005 to fight illiteracy, which in this area had reached 90% of the entire population. Currently, 400 children attend the school, coming from several villages that welcomed the project. The school is deemed to be one of the best primary schools of the Takeo province and is the only one where children can learn the English language free of charge.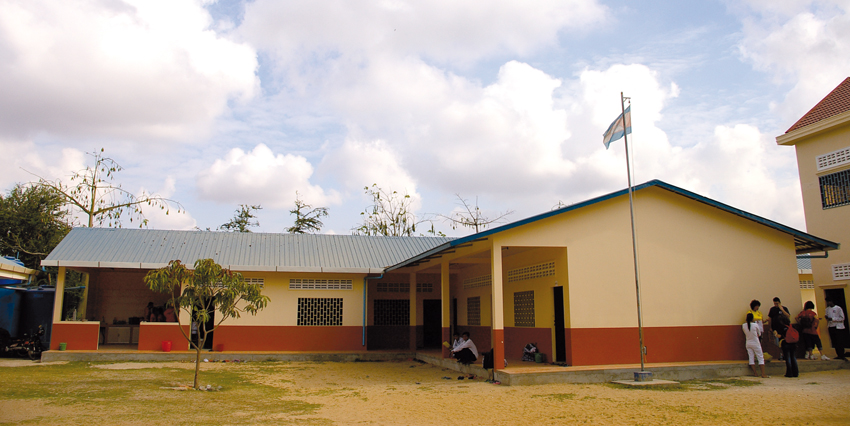 During its few years of activity, the school has contributed greatly to the growth and education of many children that otherwise would not have benefited of a proper schooling.
Their families are extremely poor, totally depending on rice harvests, living in villages without running water, electricity and sanitation.
In 2010 the school complex was widened with the construction of a new building housing two new classrooms, a library and a computer room. It is also thanks to your contributions that this has been possible. We firmly believe in the importance of investing in the new generations in order to provide them with the means to build a better future.
IF YOU WISH TO SUPPORT THIS PROJECT,
YOU CAN BUY A PIECE OF OUR "PUZZLE".